Hey Everyone,
Hope you're having a great week. Here are a few things I've been reading, writing and pondering lately. Enjoy!
Teardowns, list posts, case studies, experiments—some of the best blog content originates from handy, well-worn templates.
Templated content can be one of the easiest and fastest ways to grow traffic to a blog. Paired with cross-cutting—a technique to expand on patterns you find—you can build a comprehensive and interesting blog in a few months.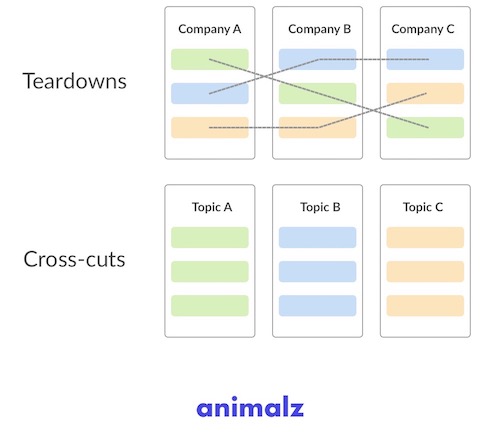 I loved this article from Gumroad founder Sahil Lavingia. It's raw, it's real and it's inspiring.
I was basically alone. I didn't have a team, nor an office. And San Francisco was full of startups raising gobs more money, building amazing teams, and shipping great products. Some of my friends became billionaires. Meanwhile, I had to run a "measly" lifestyle business. It wasn't what I wanted to do, but I had to keep the ship from sinking.
Here's a great post from my coworker Ben Bashaw. Great writing really is a competitive advantage, and Ben explains exactly why.
At Amazon, instead of asking his senior leaders to brainstorm great ideas for the company, Bezos asks them to submit six-page, dense, narratively structured memos.
Writing memos forces his team to think through their ideas in high-resolution detail. Instead of wasting time with impromptu brainstorming sessions, writing memos ensures that group discussion is based on the critical review of the relevant ideas, not on hypotheticals.
I found this is the excellent Product Hunt newsletter. It's one of the first browser extensions that made my life easier with no effort at all.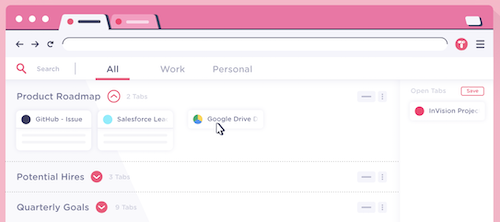 5. Random Links
Have a great weekend!
Jimmy
PS - I finally relaunched my content marketing course, 5 Days to Better Content Marketing. Join 300+ people that taken and enjoyed it.
PPS -  I'm looking to partner with a few great businesses to sponsor this newsletter. It reaches a bunch of smart folks from places like Google, Apple, Spotify, New York Times, Marriott and Harvard. Shoot me an email if you're interested in working together.
PPPS - I'm now an official Ghost partner. I've been using Ghost to run my blog for years and I absolutely love it. If you signup for Ghost with my link I do get a commission, but you get an incredibly powerful and simple way to manage your website. Markdown ftw!