Hey Everyone,
Hope you're having a great week. Here are a few things I've been reading, writing and pondering lately. Enjoy!
---
Sponsored
The Growth Show explores stories like: What happened to the bot utopia we were all promised? How do you create a brand with legions of loyal followers like Spartan? And what really happens when you turn down 30 million dollars from Mark Cuban? Yeah, we're curious too.
Check out The Growth Show and learn how real people have built a business, dealt with challenges, and even failed. You can find The Growth Show over on Apple Podcasts, Spotify, or wherever you like to listen.
---
The best content strategy is the one that prioritizes quality and depth, not volume and breadth. You may think you're already doing this—but I encourage you to take a closer look.
This is a glaring content strategy problem that I see over and over again. If there's just one post of mine that you read on content strategy, this should be the one.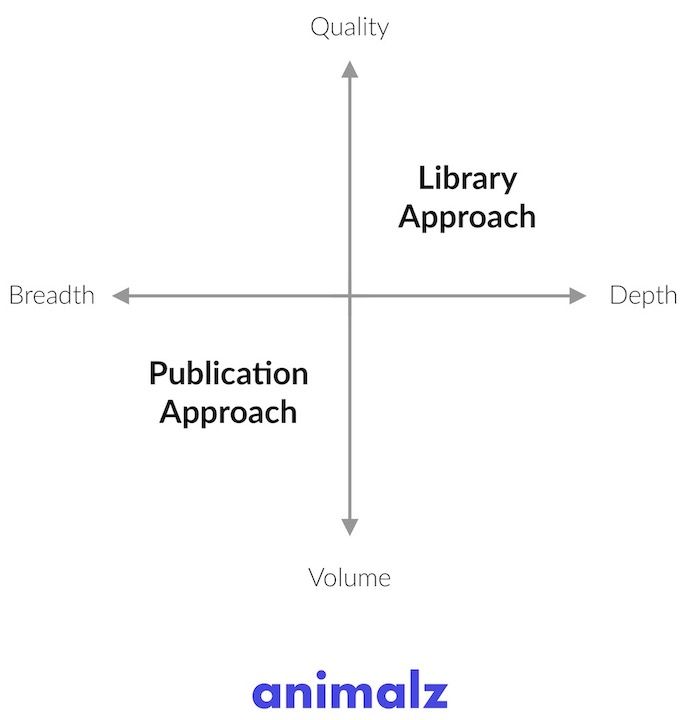 This article is....complete. I learned a ton. I won't spoil it, just go check it out for yourself.
I'm a huge fan of the hub and spoke model to rank for competitive keywords, but this article lays out some scenarios where it doesn't make sense. Good reading for anyone working in content or SEO.
A good sniff test here is if you're trying to get the page you're working on to rank for a long-tail keyword, it's not a pillar page. If the page you're working on explores a very narrow topic in great depth, it's not a pillar page. If the page you're working on touches on many aspects of a broad topic, it's probably a pillar page.
4. Tweet of the Week
5. Random Links
Have a great weekend!
Jimmy
PS - I'm looking to partner with a few great businesses to sponsor this newsletter. It reaches a bunch of smart folks from places like Google, Apple, Spotify, New York Times, Marriott and Harvard. Shoot me an email if you're interested in working together.