Hey Everyone,
Hope you're having a great week. Here are a few things I've been reading, writing and pondering lately. Enjoy!
Intercom is a household name largely because their content marketing is so effective. I sat down with senior editor Geoffrey Keating to talk about how they're able to get a steady stream of subject matter experts contributing to their blog.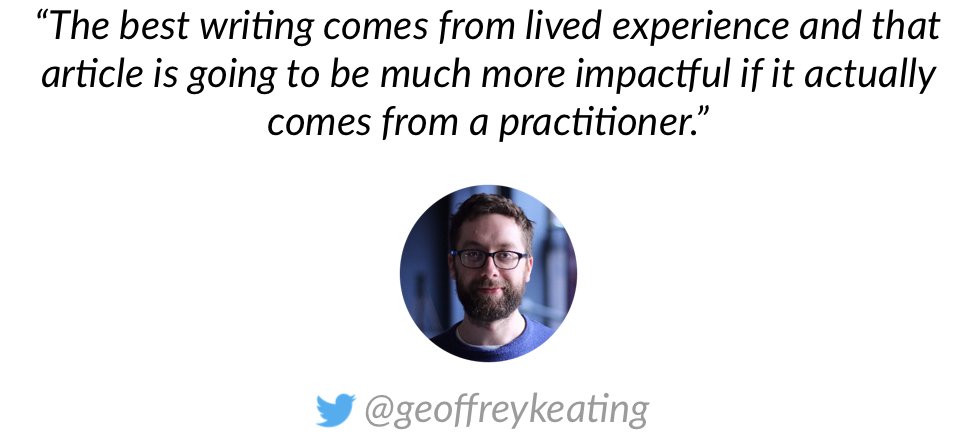 "I don't deal with writers on a daily basis. I deal with subject matter experts who are not professional writers. A huge part of our job is actually brainstorming, coaching people and holding their hand through the process, rather than jumping into a doc and chopping and changing their words. I think something that editors probably underplay quite a lot."
This helpful in the context of content marketing (which is where I find myself applying it), but can be used to solve a wide variety of complex problems.
MECE is a fundamental, problem structuring framework that stands for Mutually Exclusive, Completely Exhaustive. Why is it so popular with management consultants? Well, management consultants essentially spend all day solving problems - it's a huge part of their job. As a result, the better consultants get at quickly decomposing problems and bucketing them into key issues, the better they get at their job.
Marie Kondo is the author of "The Life-Changing Magic of Tidying Up." I'm always curious where authors come from and what inspires them to write. I found this piece to be really interesting.
In 2010, Kondo's book proposal won first prize in a publishing training course called "How to write bestsellers that will be loved for ten years." One of the judges was Tomohiro Takahashi, an editor at Sunmark, which is a Tokyo self-help and business publisher remarkable for its best-sellers and its hands-on editorial approach. Takahashi made the winning bid for Kondo's book-to-be, of which she had not yet written a jot. She was a writing novice, but Takahashi told himself, "She's going to be on TV and become famous."
I LOVE this lesson from @monzo about how to spot the passive voice. pic.twitter.com/SosA8myqPF

— Olly Percival (@ollypercival) May 1, 2018
5. Random Links
Have a great weekend!
Jimmy
PS - I'm looking to partner with a few great businesses to sponsor this newsletter. It reaches a bunch of smart folks from places like Google, Apple, Spotify, New York Times, Marriott and Harvard. Shoot me an email if you're interested in working together.
PPS - I created an email course called 5 Days to Better Content Marketing. More than 300 people have already taken it. You should check it out too.