Hey Everyone,
Hope you're having a great week. Here are a few things I've been reading, writing and pondering lately. Enjoy!
This week's Animalz post goes deep on timing. When you're trying to grow a blog, the topics you cover are either trending up or down. First, we look at how AdEspresso rode a massive wave of growth, then explain how we're trying to do the opposite at Animalz.
AdEspresso allowed us to share some metrics from their Google Analytics— they are 🔥🔥🔥—and a bunch of other content marketers started sharing some stats of their own on Twitter.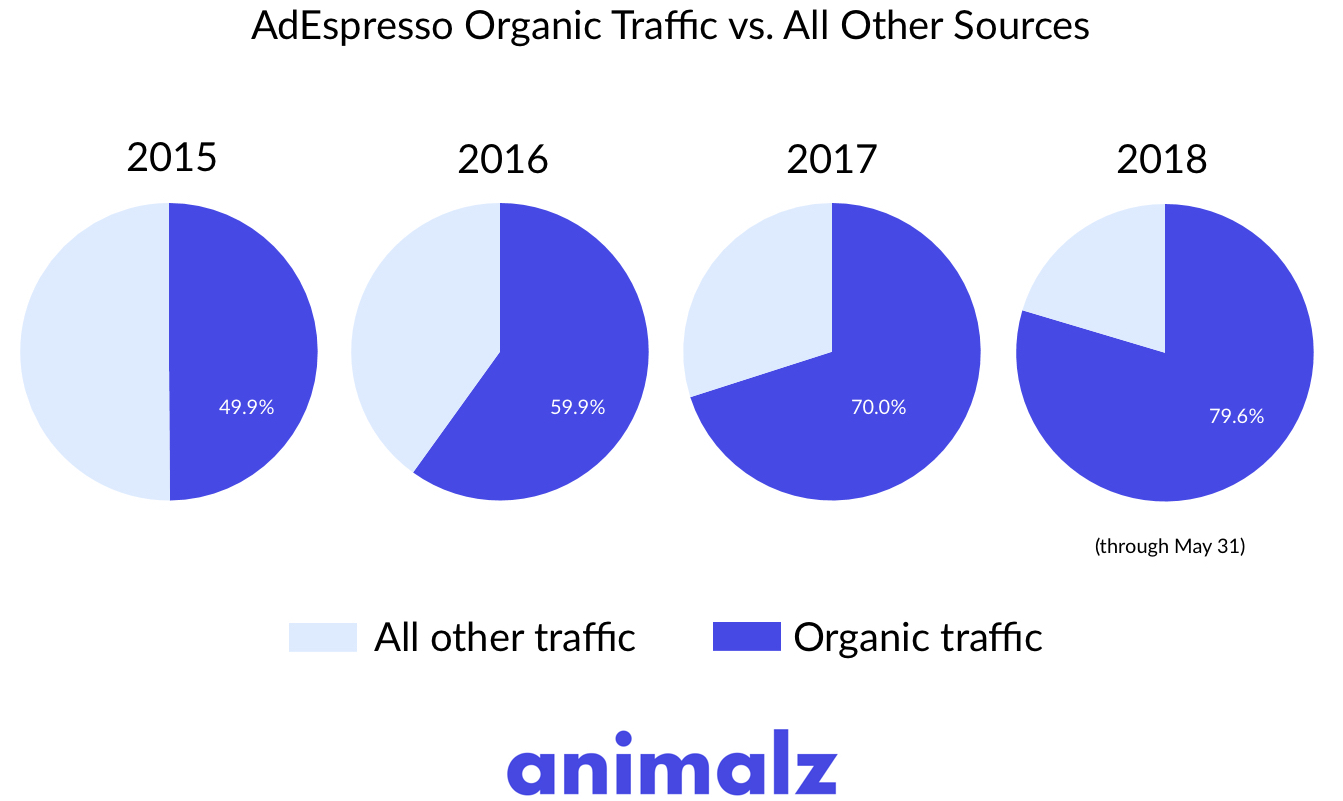 I'm way late to this story, but was really inspired by Joe Rogan's podcasts with Jesse Itzler and David Goggins. A few years ago, Jesse (entrepreneur and husband to Spanx founder Sarah Blakely) asked David (a bad@ss Navy SEAL and ultramarathoner) to live with him for a month. Hilarity and a few important life lessons ensue.
This is a long read, but a powerful one. I highly recommend it.
In what other field does someone with no education, no relevant experience, no resources, and no connections vastly outperform someone with the best education, the most relevant experiences, the best resources and the best connections? There will never be a story of a Grace Groner performing heart surgery better than a Harvard-trained cardiologist. Or building a faster chip than Apple's engineers. Unthinkable.

But these stories happen in investing.
I won't say exactly which words I've muted, but I can say that Twitter is much more pleasant after doing so.
5. Random Links
Have a great weekend!
Jimmy
PS - I'm looking to partner with a few great businesses to sponsor this newsletter. It reaches a bunch of smart folks from places like Google, Apple, Spotify, New York Times, Marriott and Harvard. Shoot me an email if you're interested in working together.
PPS - I created an email course called 5 Days to Better Content Marketing. More than 300 people have already taken it. You should check it out too.