Hey Everyone,
Hope you're having a great week. Here are a few things I've been reading, writing and pondering lately. Enjoy!
I just finished this book and it is profound. It's the autobiography of a neurosurgeon who discovers that he has a rare form of cancer. The book details the final years of his life (not a spoiler) and I highly recommend it. I listened to the audiobook on Libby.
This is just so great. If you haven't watched this show yet, get on it!
3. The Top Animalz Post of 2018
For the content marketers among you, here are the top 10 Animalz posts of 2018 in order of popularity.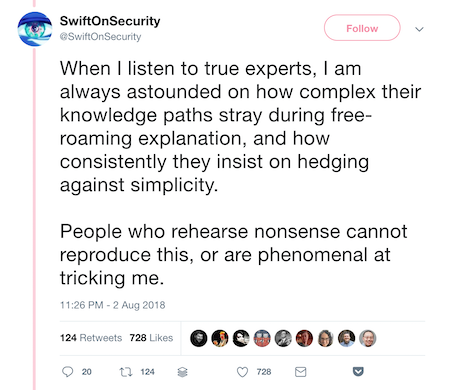 5. Random Links
Have a great weekend!
Jimmy
PS - I'm looking to partner with a few great businesses to sponsor this newsletter. It reaches a bunch of smart folks from places like Google, Apple, Spotify, New York Times, Marriott and Harvard. Shoot me an email if you're interested in working together.
PPS - I'm now an official Ghost partner. I've been using Ghost to run my blog for years and I absolutely love it. If you signup for Ghost with my link I do get a commission, but you get an incredibly powerful and simple way to manage your website. Markdown ftw!