Hey Everyone,
Hope you're having a great week. Here are a few things I've been reading, writing and pondering lately. Enjoy!
A few highlights/lowlights from the CMCG salary survey:
Content folks with 8+ years of experience make $116k on average
The gender pay gap is ~14%. Slightly better than average but not good enough.
Office workers make ~$6100 more than remote workers
Read the report here and join the Content Career Growth Slack group to chat about it.
Our latest on the Animalz blog:
The problem is that for a third-party—a group of experts on marketing, accounting, design, or development—to excel, they will need a lot of context. Remember, these people haven't sat in your weekly meetings for three years or soaked up the conversations happening in your Slack channel. They're experts in their field, but not experts on your business. Never give an agency money, then sit around waiting for them to impress you. If you hire them, it is your job to help them succeed.
This is relevant advice at the moment:
The point is that stocks aren't really that risky, at least if you're willing to ignore the noise and if you don't need to pull out the money in the short term. Inhale, exhale, repeat and watch ESPN. And next time someone asks you how your portfolio is doing, impress them with your knowledge of sports instead.
h/t to my awesome coworker @gmariethatsme for sharing this.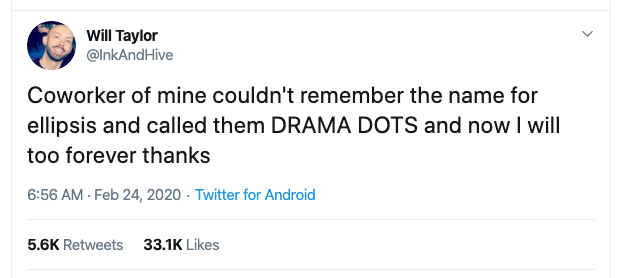 5. Random Links
Have a great weekend!
Jimmy
PS - Want to brush up on your content marketing skillz? Check out my course 5 Days to Better Content Marketing. Join 400+ people that have taken and enjoyed it.
PPS - I started a Slack community for content marketers. It's free and there are 550+ wonderful people sharing, learning and looking out for each other. Learn more here.
PPPS - I've had some great folks sponsor this newsletter lately. If you're interested in promoting your product or service to 4,000+ incredibly smart people, reply to this email to chat more.