Heyo!
Happy Monday. It's going to be a great week. Here's a few things to help you make it even better.
If you're feeling inspired, pass it on.
1. 110 of the world's best writing resources
Few blog posts are truly timeless, but here's one from Maria Popova. She's curated words of wisdom from some of history's best writers. Here's just a sample. Check out the massive archive here.
2. Don't start from scratch
This is a great post from designer and entrepreneur Nathan Barry on why tweaking is such a good idea.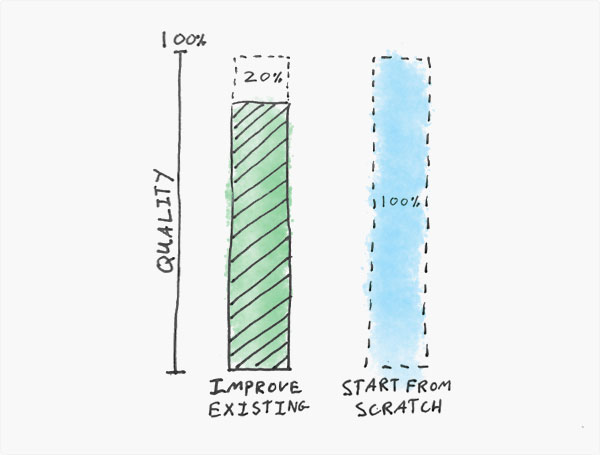 3. Find three hobbies
I'm not sure the origin of this quote, but I found it on Automattic CEO Matt Mullenweg's blog.

4. If marketing headlines were honest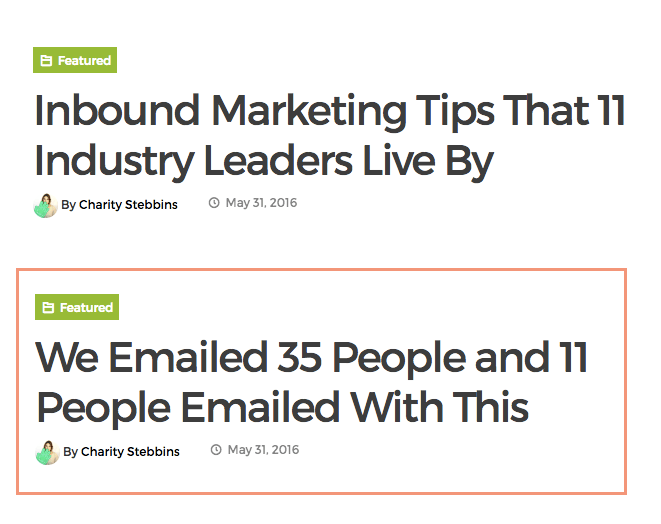 5. Tweet of the week via @MegDraws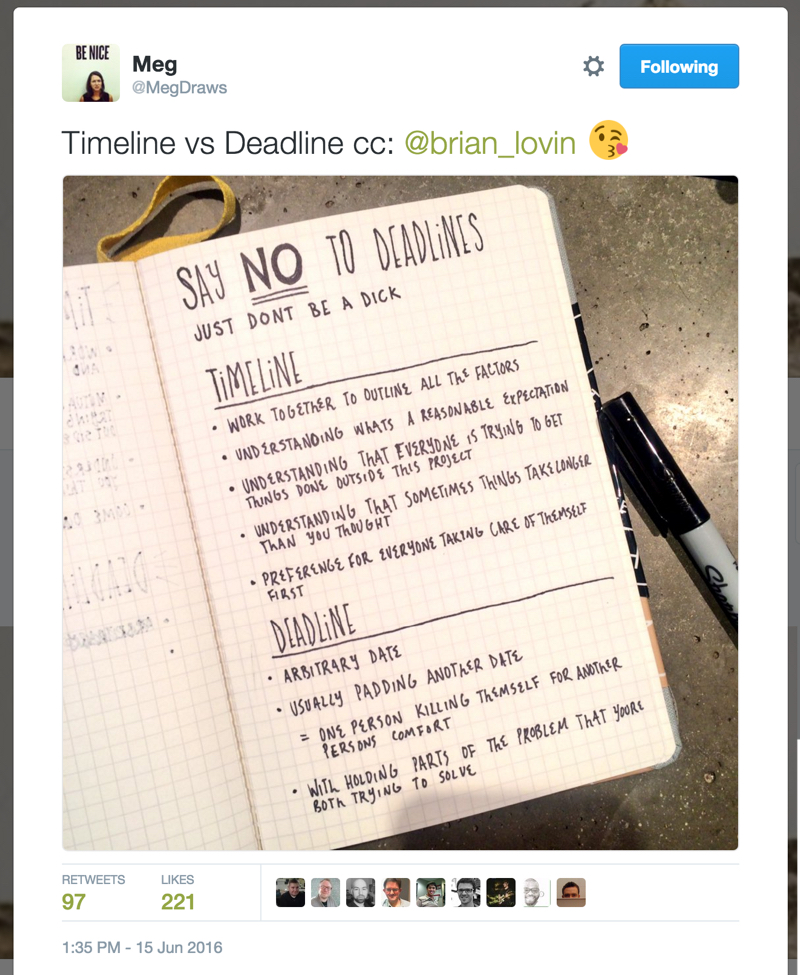 Have a great week!
Jimmy