---
How Will You Measure Your Life?
Author: Clay Christensen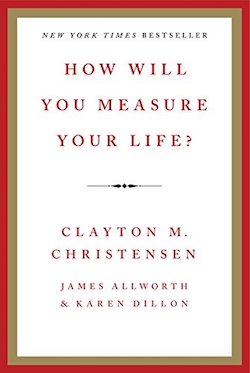 Christensen explores why people excel in their careers while failing in their personal lives. It's an insightful book, but dense at times. Still, a worth read.
Favorite ideas:
Deliberate vs. emergent strategies
Solving the Innovator's Dilemma
Why it's easier to be a good person 100% of time than 99% of the time
Rating: 3.5/5
---
So Good They Can't Ignore You
Author: Cal Newport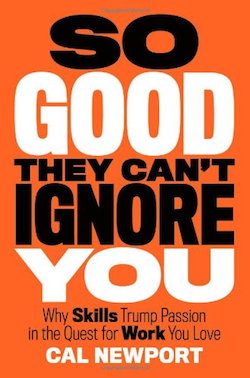 Cal makes the case that following your passion is a terrible idea. It's actually a relief to understand his argument. I really enjoyed this book.
Favorite ideas:
You don't find passion, you develop it
Try lots of things and follow your interests
Passion comes with mastery, so spend time developing useful skills
Rating: 3.5/5
---
Deep Work
Author: Cal Newport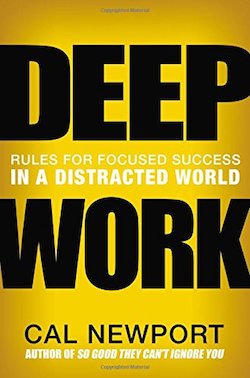 This is a book you don't need to read cover-to-cover to understand. Cal's post on the Wharton blog mostly sums it up. It's still worth a read to cement the ideas into your head. Most of the work we do is fleeting—Cal explains how to find the work that you enjoy and rise above your coworkers.
Favorite ideas:
The bar is low for knowledge workers, so it should be easy to get ahead
Be deliberate about developing rare and valuable skills
Spend as much time as possible in a flow state
Put barriers in place to block out distractions (even emails from your boss)
Favorite quotes:
"A deep life is a good life."
"To remain valuable in our economy, therefore, you must master the art of quickly learning complicated things."
"Human beings, it seems, are at their best when immersed deeply in something challenging."
Rating: 3/5
---
Outliers
Author: Malcolm Gladwell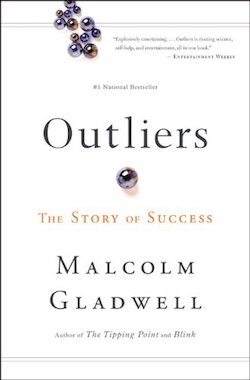 I enjoyed this book so much that I read it all in one sitting. (Granted, I was on a 15-hour from Sydney to San Francisco.) It provides context about why the world works the way it does. I felt smarter after reading it.
Favorite ideas:
Invisible forces shape the world around us
Luck and success are closely intertwined, though it's possible to create your own luck
Rating: 3.5/5
---
The 4-Hour Workweek
Author: Tim Ferriss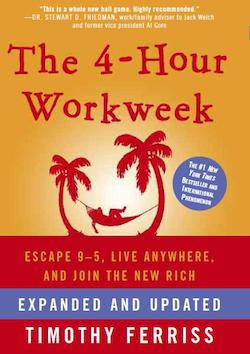 I'm a huge fan of Tim's podcast, so this felt like a must-read. There are gems in here and the principles that Tim outlines are incredibly useful. It reads a little too much like a get-rich-quick book, but there's plenty of helpful and valuable stuff inside.
Favorite ideas:
Don't defer your life, enjoy it now
Do an 80/20 analysis on everything in your life
Outsource and automate any work you hate doing
Rating: 3/5
---
REWORK
Authors: Jason Fried and David Heinemeier Hansson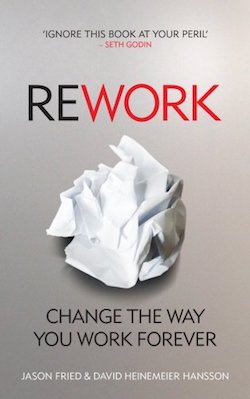 The modern workplace is broken. Jason and David explain how and why they built 37Signals (now Basecamp) into the culture-rich business that it is. The chapters are succinct and often profound. An easy and enjoyable read.
Favorite ideas:
Workaholism is actually lazy
Out-teach your competition
ASAP is poison
Rating: 4/5
---
I Will Teach You to Be Rich
Author: Ramit Sethi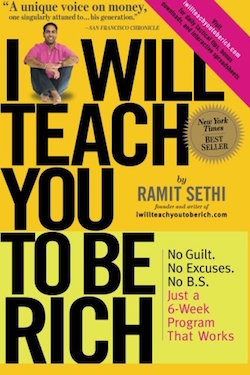 This is one of only a few books I've ever read that resulted in pages of notes. I really wish I'd read this early in my twenties. Still, better late than never as there is a ton of useful financial advice here.
"Skip the latte" is terrible financial advice
Spend money on things you value
Implement a simple saving system to accrue wealth over time
Rating 4.5/5
---
Tools of Titans
Author: Tim Ferriss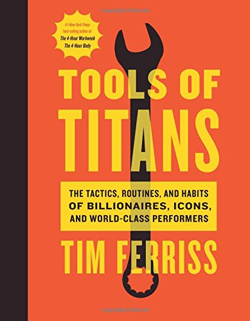 I genuinely loved this book. I'm a huge fan of the podcast, so a lot of the material wasn't new. Still I found a lot to like. Even at ~700 pages, it's an easy read since the chapters are short and the sections are nicely organized.
One of my favorite chapters was about Scott Adams (See his post on Goals vs. Systems)
"What if I did the opposite?" is a great question to ask yourself.
I also loved the chapter on getting better sleep. I've since adopted the apple cider vinegar and honey before bed.
Rating 4.5/5